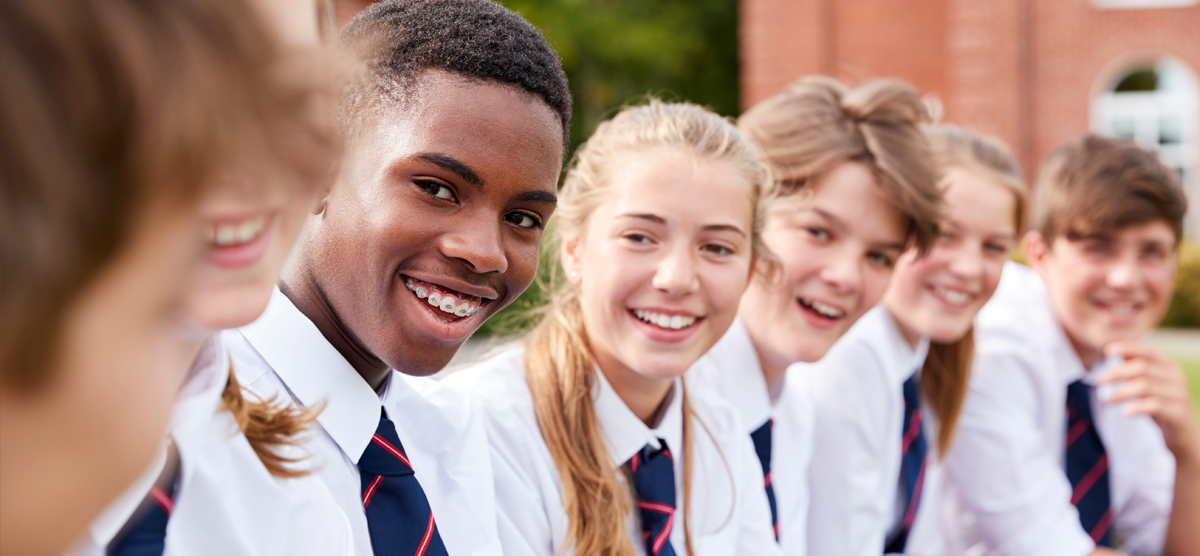 For parents, there is no task more important than finding the best school for your child. For this reason, Houstonia is dedicating a special section of our Fall issue as a showcase of the region's top private schools in a powerful advertorial style section. Houstonia readers spend almost 2x more on their children's education than the average Houstonian.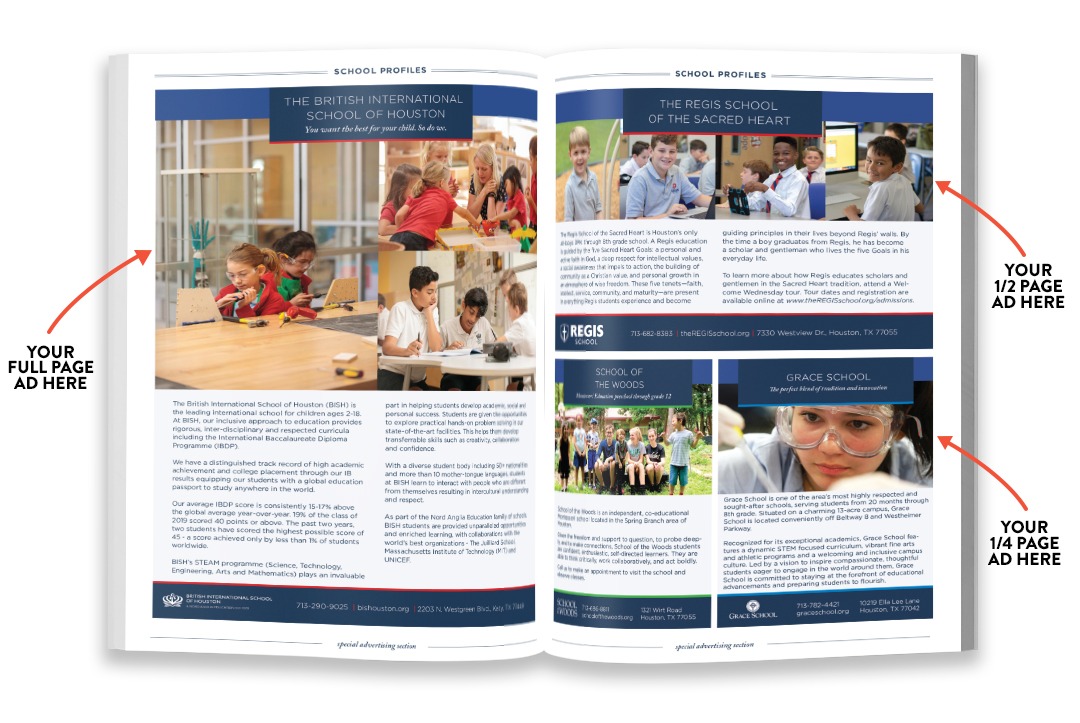 Listing on Houstoniamag.com School Profiles Microsite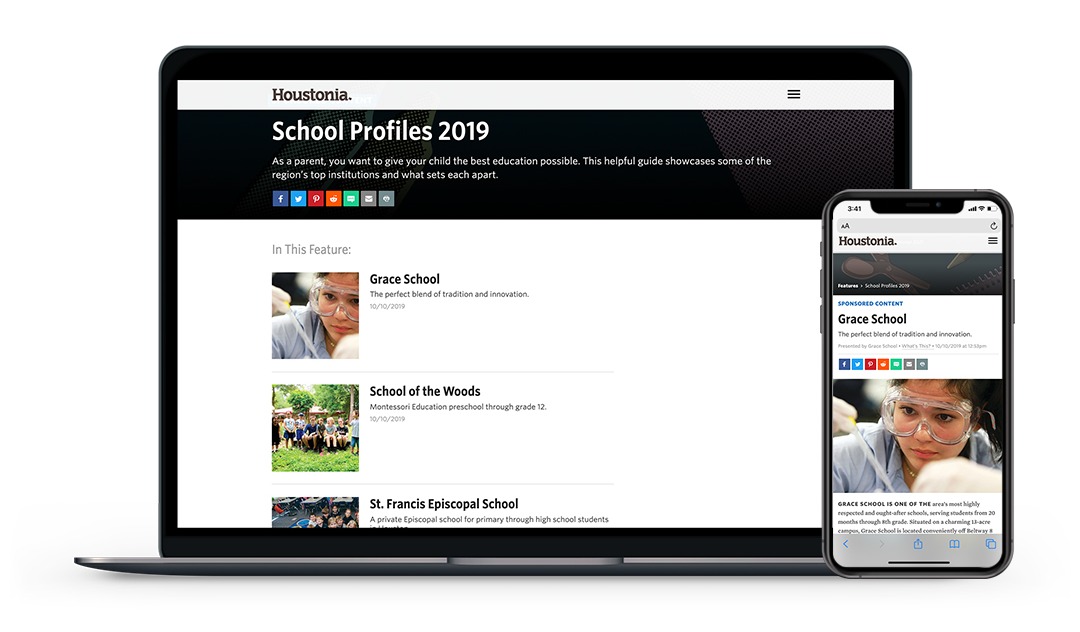 EXCLUSIVE SPOTLIGHT IN OUR DEDICATED E-BLAST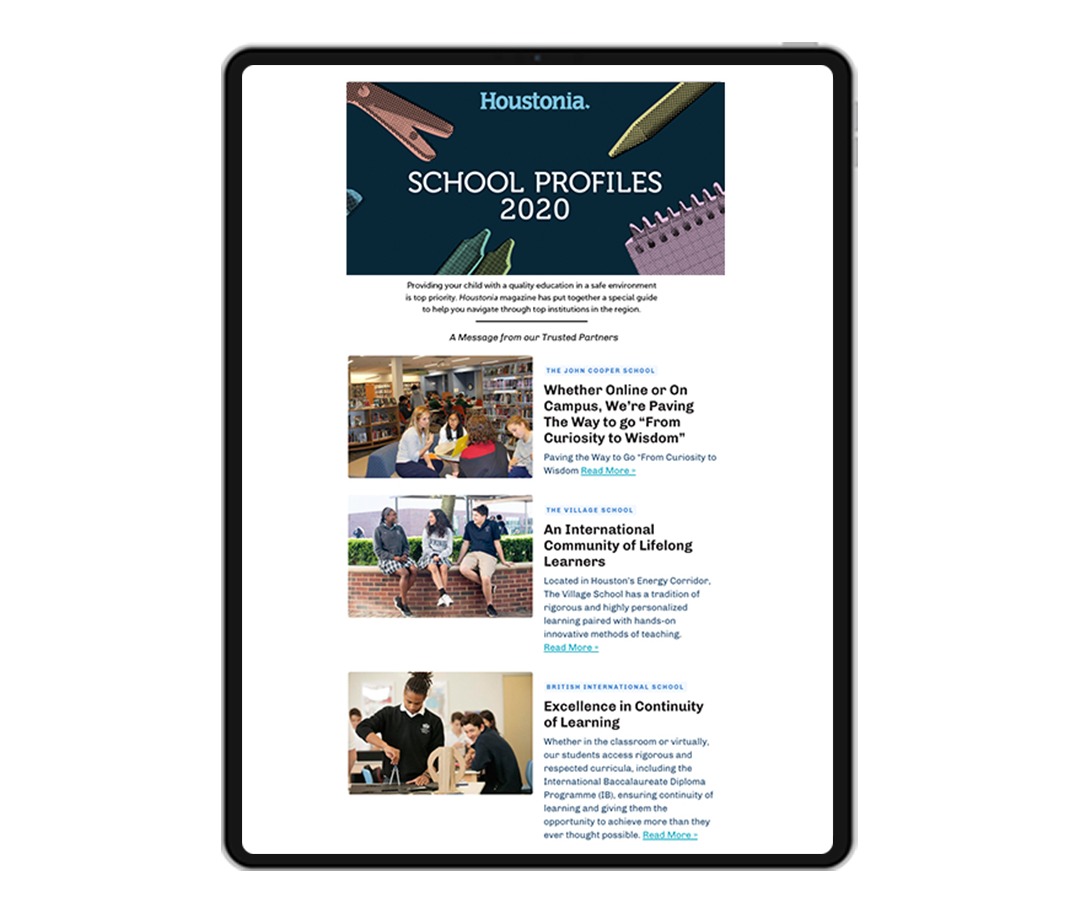 Native Ad in Houstonia Headline E-newsletter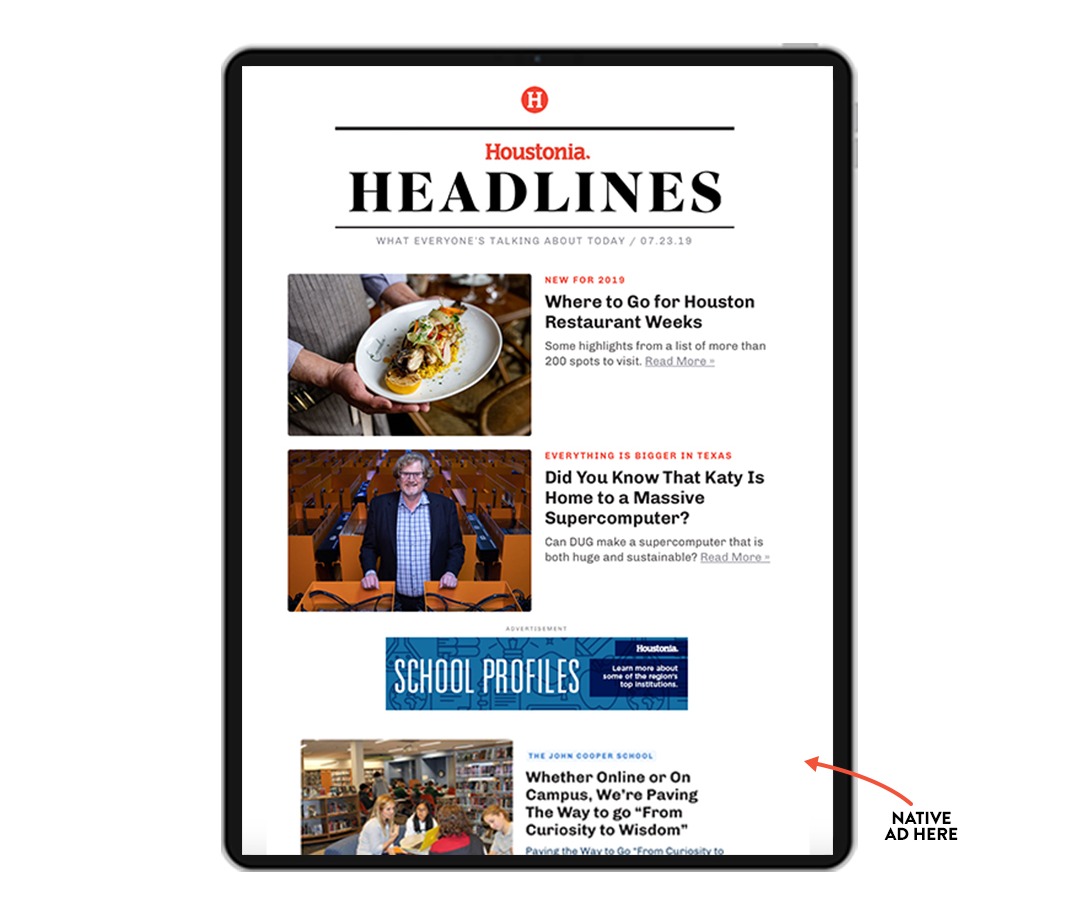 School Profiles package Details
FULL Page + Digital Package - $6,500
1/2 Page + Digital Package - $3,500
1/4 Page + Digital Package - $1,920
Includes:
Your choice of a full, half, or quarter page advertorial print ad
Targeted Private School Guide Eblast to 25K Recipients
Native Ad in Houstonia Headlines Daily E-newsletter

Optional Add-ons:
Exclusive 1-week Paid Social ad campaign on Facebook and Instagram featuring your message and profile - $750
Added brand lift - Roadblock ads on your profile page for 1 year - $350
Awareness - Add additional native ad positions in the e-newsletter of your choice - $400/day
Awareness – Add an eBlast w/ 50,000 sends to the target audience of your choice - $1750
---
PRINT & Digital
1+ hi-res image (minimum 300dpi)
Hi-res logo
The following copy provided in a Microsoft Word document
- Business name
- Business description (word limits: full 250, half 150, quarter 75)
- Business name
- Phone
- Website
- Email
Close 7.21.22 | Materials 7.28.22 | On Sale 9.5.22
Contact Your Rep Now!
Stacia King
Stephanie Rice
Thomas Bonner
Don't have a Rep? contact one today!